Almond



Image ©

Nanobit
Information
Type:
Ingredient
Source:
Almond Tree
Cost:
0
Client Value:
33
Total Needed for Mastery: 699
Raw:
699

Almond is a raw ingredient in Chef Town that can be harvested from almond trees. It is used in 4 recipes.
Sources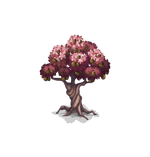 Crafting
Almond is not used in any crafting recipes
Recipes
Quests
Almond is used in one quest:
There are no quests that reward Almonds.
Ingredients

Fruits
Vegetables
Meats
Other
Crafted Ingredients
Unavailable Ingredients
Ad blocker interference detected!
Wikia is a free-to-use site that makes money from advertising. We have a modified experience for viewers using ad blockers

Wikia is not accessible if you've made further modifications. Remove the custom ad blocker rule(s) and the page will load as expected.